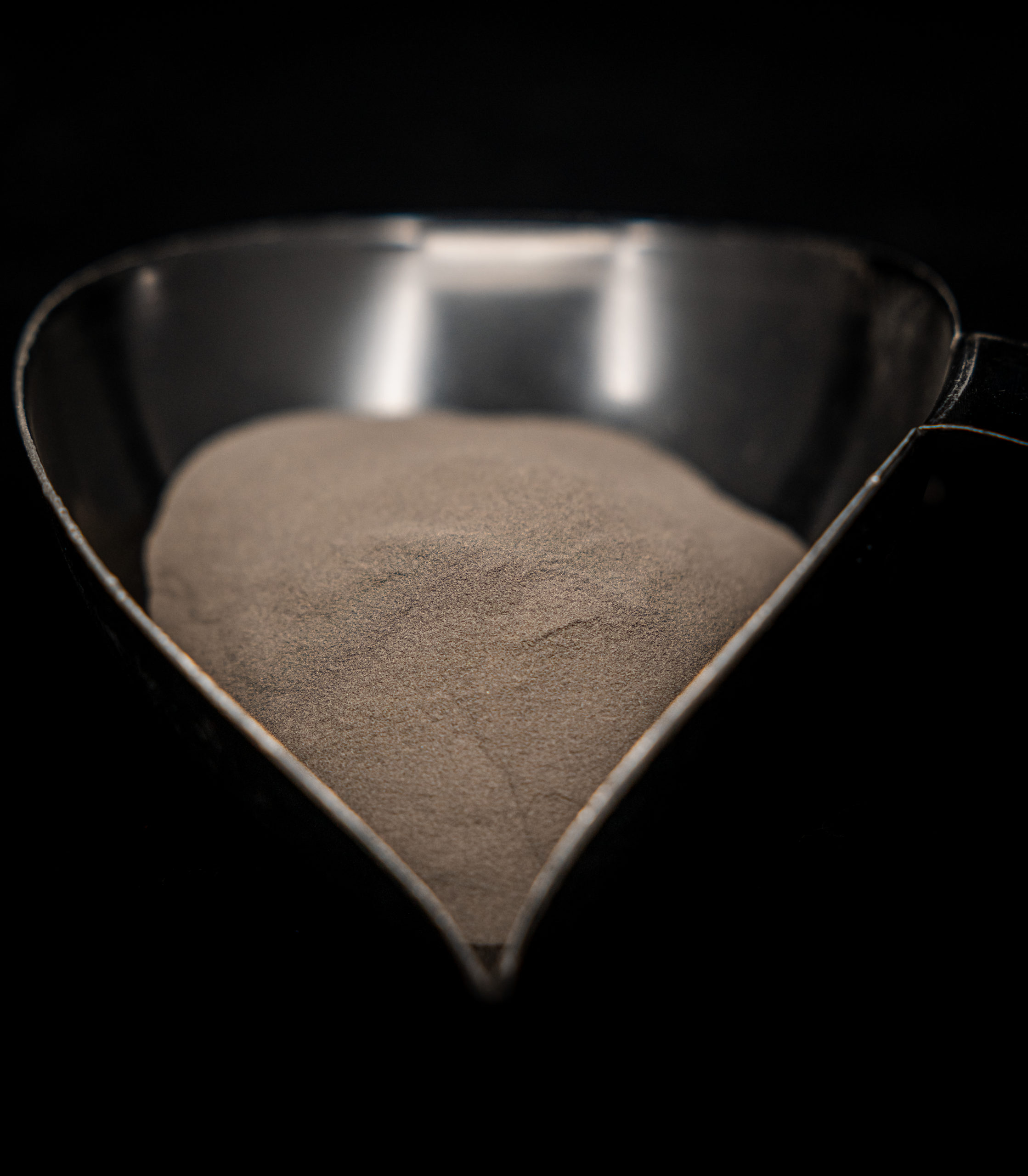 Chrome Carbide Powders – 75Cr3C2 25NiCr – LA-CRN1-19 (-140 +10u) Cr3C2-NiCr 75/25, blend

Appropriate for applications 1000- 1500°F, coatings of chrome carbide nickel chrome are recommended for resistance wear by abrasion, hard surfaces, fretting, and particle erosion.
Chrome carbide coatings are used for wear resistance in combination with a higher temperature capability than is possible with tungsten carbide powders. Although generally less wear resistant than tungsten carbides, chrome carbide is excellent at higher temperatures and under corrosion and oxidation conditions. These properties are enhanced when the metal alloy matrix is made from the highly corrosion resistant Nichrome alloy.
Material Specificaiton
Product Application
Useful Documents
Equivalents
Method
REVIEW
Material Specificaiton for LA-CRN1-19
Chemical Compositon Requirements (By weight percent)
| | | | |
| --- | --- | --- | --- |
| Element | Minimum | Maximum | Target |
| Aluminum | - | - | - |
| Boron | - | - | - |
| Carbon | 9.50% | - | 9.50% |
| Chromium | 69.00% | 71.00% | 71.00% |
| Cobalt | - | - | - |
| Free Carbon | - | - | - |
| Iron | - | 0.80% | 0.40% |
| Manganese | - | 0.65% | 0.33% |
| Molybdenum | - | - | - |
| Nickel | 19.00% | 20.00% | 19.50% |
| Oxygen | - | - | - |
| Silicon | - | 0.50% | 0.25% |
| Sulfur | - | - | - |
| Tungsten | - | - | - |
| Vanadium | - | - | - |
Rotap Sizing Requirements (Weight Percent Per ASTM B214)
| | | | | |
| --- | --- | --- | --- | --- |
| U.S. Mesh Passing Sieve X Retained | - | - | Min. | Max. |
| - | - | 140 Mesh | - | 0.80% |
| 140 Mesh | X | 170 Mesh | - | 11.50% |
| 170 Mesh | X | 200 Mesh | - | - |
| 200 Mesh | X | 230 Mesh | - | - |
| 230 Mesh | X | 270 Mesh | - | - |
| 270 Mesh | X | 325 Mesh | - | - |
| 325 Mesh | X | D | - | - |
Sub-Sieve Sizing Requirements (Volume Percent Per ASTM B822)
| | | |
| --- | --- | --- |
| Micron Channel | Min | Max |
| -10 μ | - | - |
| - | - | - |
| - | - | - |
| - | - | - |
| - | - | - |
| - | - | - |
| - | - | - |
Physical Properties Requirements
| | | |
| --- | --- | --- |
| Testing Procedure | Minimum | Maximum |
| Hall Flow (per ASTM B213) | - | - |
| Apparent Density (per ASTM B212) | - | - |
| Mean Value (per ASTM B222) | - | - |
| D10 (per ASTM B222) | - | - |
| D50 (per ASTM B222) | - | - |
| D90 (per ASTM B222) | - | - |
These products are ideal for:
Turbine air seal rings
Turbine exhaust valve seats
Turbine struts
Equivalents:
Metco 81-NS
Amdry 307
CRC-108
Request a Quote
Fill the form below and we'll answer as soon as possible