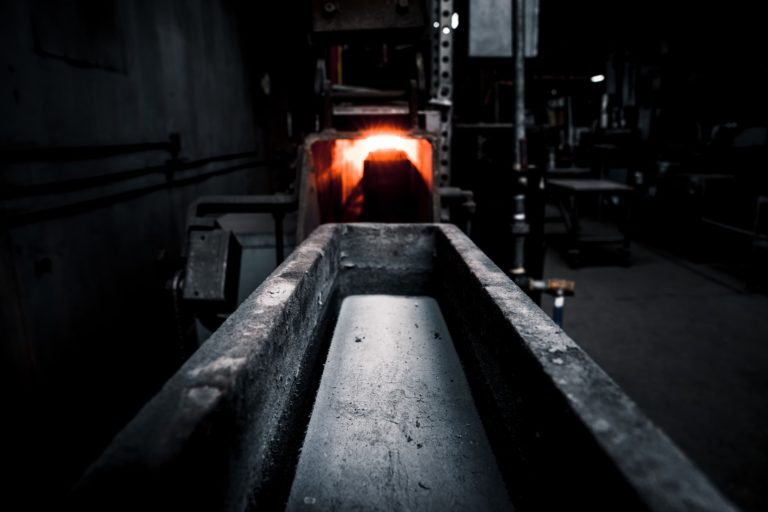 CRAFTING HIGH PERFORMANCE SOLUTIONS TO COMBAT THE MOST EXTREME WEAR
We specialize in the manufacturing of tungsten carbide powders for HVOF coatings and Nickel Chrome carbide wear coatings. We also excel in the manufacture of one step thermal spray powders and NiCrSiB/WC Blends. Many of our clients also turn to us for tube metals, composite rods, tungsten casts, sintered carbides, and a variety of other tungsten-based products.

Over 50 years of experience

Global reach

Comprehensive service

Customer satisfaction

Multiple Certifications in various industries
our products
are used by
Energy (Oil and Gas)

You are here for the long run and our abrasion-resistant materials will help you get there.

Aerospace

When it comes to extreme wear, Lineage Metallurgical has all the right products for the job.

Farrier

Lineage Metallurgical products serve the Farrier Industry, one step at a time.

Wood Waste

There is no job too big with Lineage Metallurgical's top-of-the-line products.
About
Us
Lineage Metallurgical provides superior quality products with competitive pricing. We've made investments in facilities, equipment and, most importantly, the materials expertise that makes our products better than the rest. Our manufacturing practices are specifically developed to meet the requirements you demand of Lineage Metallurgical, so that you can provide performance, quality, service and value to your customers.
Highest Standards

Our total commitment to quality is maintained to the highest standards throughout the entire processing of the thermal spray materials. Lineage Metallurgical is ISO 9001:2015 and AS9100 certified. "Management Certification of North America (or MCNA) is an ANAB accredited certification body."

Quality

Lineage Metallurgical is constantly expanding Research and Development capabilities, manufacturing methods and manufacturing capabilities to better serve the Aerospace, Petrochemical, Energy, and Agricultural fields of the thermal spray industry. Quality Control procedures require that all products are manufactured to the highest standards and tested by lot number prior to shipment.

We're trusted

Lineage Metallurgical manufactures powder to SAE International specifications, and maintains a number of Customer Specifications
through Boeing, Bombardier, GE, Goodrich, and Pratt & Whitney. Material certificates are provided with each shipment, ensuring that our customers are receiving materials matching their specifications.

We're comprehensive

A complete line of Lineage Metallurgical powders is available for critical needs of the Aerospace Industry and other industrial applications requiring consistent, high quality coatings for wear resistance against abrasion, corrosion, erosion, fretting, and oxidation. There are also a number of materials designed for bond coat applications that feature our binderless process. Select the product that best suits your needs. Hear From Our
Clients and Partners
After 60 years in business you know who to sell to and who not to sell to. Word gets around fast in our industry. You know who is honest. You know who has integrity. You know who has reliability. Most of all you know who is going to pay. This is also why we go to the national ISRI meetings to meet our consumers and vendors face to face. You can get a real feel for somebody just by looking and talking to them. I met the specialists from Tungco at a national ISRI meeting. Boy am I glad we did. Although I always check with other sources, Tungco is everything I have described above. Thank you Tungco.
Harding Metals
Northwood, NH
It is always a pleasure to do business with Tungco! Tungco always has extremely competitive pricing, detailed and fair settlements, prompt pickup of orders and knowledgeable staff that is great to work with!
Nick Rich
Omnisource Corporation
One of the many reasons why I prefer to do business with Tungco is how smoothly the entire transaction progress is: From the initial contact with the procurement staff, through transportation, sortation, settlement, and payment – everything just runs like a well-oiled machine. Since we are a small, family-owned business, the administrative time savings is of great value to us. Their staff is always professional, friendly and knowledgeable. I would highly recommend Tungco to anyone for their Tungsten Carbide needs.
George Eten
Quantum Metals
It has been an enormous pleasure and privilege to work with Tungco these past several years. The entire team is filled with honorable and intelligent staff. I trust them implicitly and they are always willing to go the extra mile to ensure their clients are receiving the premium services that they deserve. When you work with Tungco you are treated as one of their own, like family. We consider ourselves extremely fortunate to be able to contribute in some small way to their success, and look forward to working together for years to come.
Michael John Donza
President and CEO, MJD TRANSPORT INC.
Tungco has provided us with opportunities to test our mettle across a variety of modes, locations, and challenges. Over the decade we have worked with them and Tungco has proved to be a fair and reasonable partner through a volatile and changing marketplace. We look forward to the future and our continued work with Tungco.
Dylan Chun
Account Coordinator, C.H. Robinson
TUNGCO is a first class operation. They do exactly what they say they will do. There is never a need to check on them. The system flows smoothly from when you receive the quote till you receive a check. All their prices are very competitive on your products that you want to move and you can guarantee that your payment will be sent to you. Our company has worked with others many years ago. Since AMAMCO found out about TUNGCO we teamed up together and it has been very beneficial for the both of us. We have worked together for many years and will continue in the future.
Tungco was referred to us by someone we have a lot of respect for in our industry. We had been struggling with fair pricing and timely payment from other companies. We knew it was the perfect fit when all of the issues went away, but in addition, they willingly offer to go over and above the "norm". We really value long-term relationships with vendors who are great people, fun to be around and most of all strive for an exceptional customer experience! We are so pleased that they are a part of our team!
Kaci King
West Ohio Tool Co.