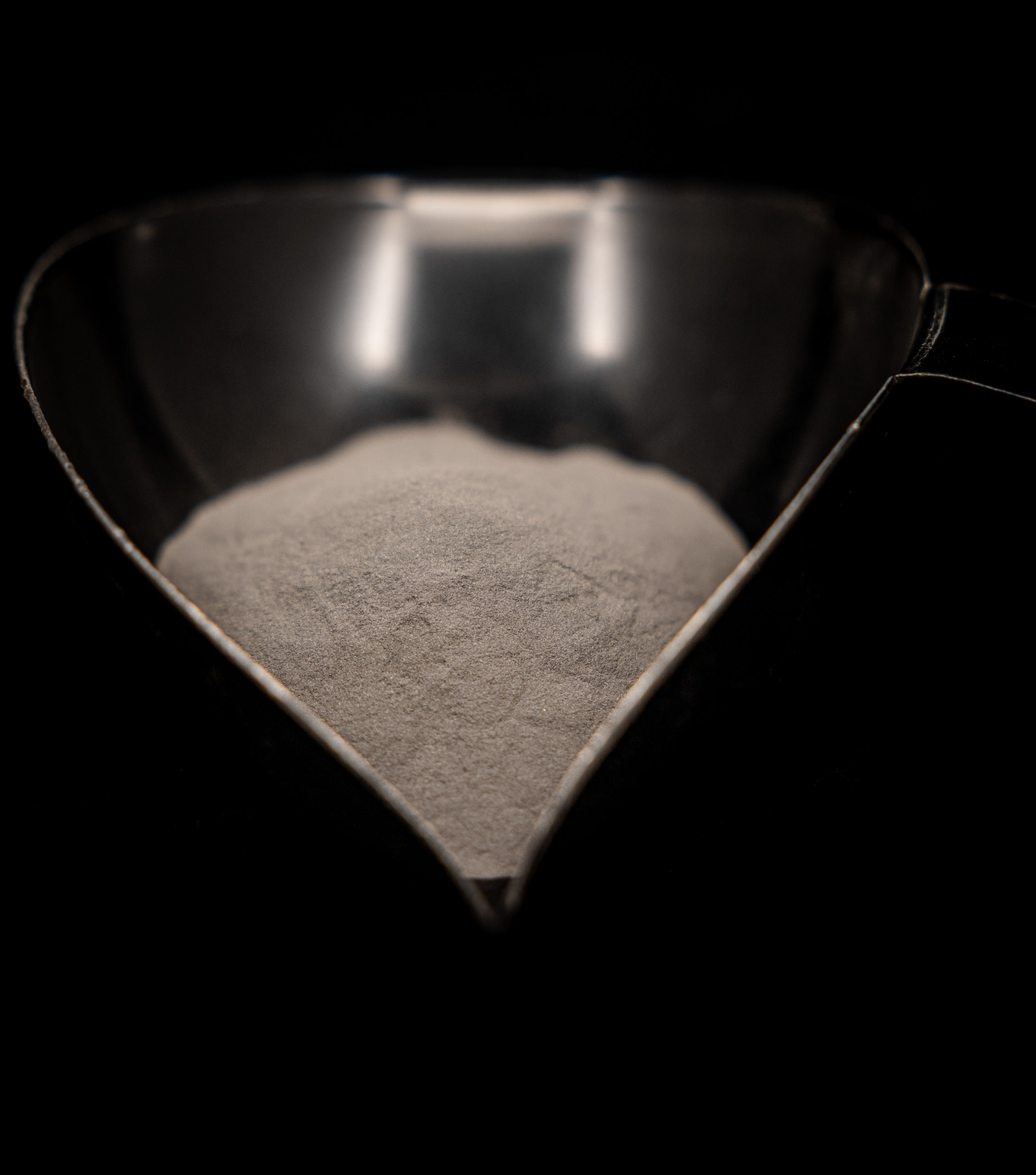 Metal Spray Powder LA-7981-17.2 (-140 +325) NiCrAlFeMo 75/8/7/5/5, sintered

Coatings of LA-7981-17.2 produce machinable coatings that are resistant to abrasive wear, fretting and cavitation. This coating also exhibits good bond strength and good corrosion resistance. It is an excellent choice for Thermal Spray Repair.
Due to the binder-less manufacturing method of these one-step thermal spray powders, these metal powder coatingsproduce very little residue while spraying.
Material Specificaiton
Product Application
Useful Documents
Equivalents
Method
REVIEW
Material Specificaiton for LA-7981-17.2
Chemical Compositon Requirements (By weight percent)
| | | | |
| --- | --- | --- | --- |
| Element | Minimum | Maximum | Target |
| Aluminum | 6.00% | 7.50% | 6.75% |
| Boron | - | - | - |
| Carbon | 7.50% | - | - |
| Chromium | 7.50% | 11.50% | 9.50% |
| Cobalt | - | - | - |
| Free Carbon | - | - | - |
| Iron | 4.00% | 6.20% | 5.10% |
| Manganese | - | - | - |
| Molybdenum | 4.00% | 6.50% | 5.25% |
| Nickel | - | - | - |
| Oxygen | - | - | - |
| Silicon | - | - | - |
| Sulfur | - | - | - |
| Tungsten | - | - | - |
| Vanadium | - | - | - |
Rotap Sizing Requirements (Weight Percent Per ASTM B214)
| | | | | |
| --- | --- | --- | --- | --- |
| U.S. Mesh Passing Sieve X Retained | - | - | - | - |
| - | - | 140 Mesh | - | 2.50% |
| 140 Mesh | X | 170 Mesh | - | - |
| 170 Mesh | X | 200 Mesh | - | - |
| 200 Mesh | X | 230 Mesh | - | - |
| 230 Mesh | X | 270 Mesh | - | - |
| 270 Mesh | X | 325 Mesh | 87.50% | - |
| 325 Mesh | X | D | - | - |
Sub-Sieve Sizing Requirements (Volume Percent Per ASTM B822)
| | | |
| --- | --- | --- |
| Micron Channel | Min | Max |
| - | - | - |
| - | - | - |
| - | - | - |
| - | - | - |
| - | - | - |
| - | - | - |
| - | - | - |
Physical Properties Requirements
| | | |
| --- | --- | --- |
| Testing Procedure | Minimum | Maximum |
| Hall Flow (per ASTM B213) | - | - |
| Apparent Density (per ASTM B212) | - | - |
| Mean Value (per ASTM B222) | - | - |
| D10 (per ASTM B222) | - | - |
| D50 (per ASTM B222) | - | - |
| D90 (per ASTM B222) | - | - |
These products are ideal for:
Method:
Air Plasma Spray
Combustion
Request a Quote
Fill the form below and we'll answer as soon as possible